As a conference focusing on entrepreneurship, TEDxHarkerSchool speakers are a diverse mix of entrepreneurs, focusing on different fields, such as environmental efficiency, philanthropy, and sports.
David Girouard
Founder and CEO of Upstart, former President of Enterprise at Google
Dave founded Upstart after 8 years at Google where he was President of Google Enterprise and VP of Apps. Dave graduated from Dartmouth College with an AB in Engineering Sciences and a BE in Computer Engineering. He also received an MBA from the Ross School at the University of Michigan with High Distinction.
Rashmi Menon
Lecturer at Stanford University
Rashmi Menon is a lecturer at Stanford University, and product and strategy consultant. She is the co-founder of Green Resource Network, a company which helps schools and organizations become greener, healthier, and more resource efficient. In the past, she has worked in the entertainment, software, and internet industries including roles at Yahoo!, Microsoft, and The Walt Disney Company.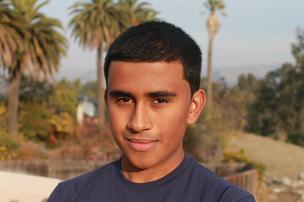 Arjun Mehta
Founder at Stoodle, Co-Founder at PlaySpan
Arjun Mehta is passionate about bringing a positive change in the world using technology and entrepreneurship. He currently attends The Harker School as a senior and enjoys traveling as an avid congressional debater and playing soccer for his school team. In his free time, Arjun enjoys playing the piano, guitar, and drums. He also holds a black belt in Taekwondo and is an active Boy Scout. Growing up under the influence of his father and grandfather, both of whom are successful entrepreneurs, Arjun has developed a strong interest for the field. In regard to entrepreneurial experience and exposure, Arjun has previously co-founded PlaySpan along with his father and is currently a member of Harker DECA Chapter and Harker Business and Entrepreneurship.
Ariel Tseitlin
VC at ScaleVP, former Director of Cloud Operations at Netflix
Ariel Tseitlin is a Venture Partner at Scale Venture Partners where he focuses on enterprise software investments in cloud, big data, security, and mobile. Ariel joined ScaleVP from Netflix, where he was Director of Cloud Solutions and responsible for creating and operating one of the most modern cloud infrastructures in the industry, accounting for a full third of all US downstream internet traffic at peak. Ariel's team built many of the Netflix OSS components like Asgard and the Simian Army, including the Chaos Monkey, making the Netflix streaming service more resilient, reliable, and manageable. Prior to Netflix, Ariel was VP of Technology and Products at Sungevity and before that was the Founder & CEO of CTOWorks, a software consultancy helping early-stage entrepreneurs deliver their first product to market. Earlier in his career, Ariel held senior management positions at Siebel Systems and Oracle. Ariel holds a bachelor's degree in Computer Science from UC Berkeley and an MBA with honors from the Wharton School of Business at the University of Pennsylvania.
Dr. Ronda Beaman
Chief Creative Officer at PEAK Learning
The first recipient of the NEAís Art of Teaching award, Dr. Ronda Beaman is the mother of USA Today's Most Creative Family, highest rated speaker at the Young Presidentís Organization, director of Leadership Studies at California Polytechnic University, and a highly sought after speaker, life coach and fitness trainer. She is Chief Creative Officer for the research and consulting firm PEAK, Learning, Inc. and a national thought leader for The American Health Network. She has been featured on major media including USA Today, CBS, NBC and Fox and was anchor for the television magazine Seattle Today.
Dr. Ronda earned her doctorate in leadership, paying her way by singing telegrams dressed in a gorilla suit. She has been Professor of the Year at three universities and named one of the Top Ten Outstanding Women in America. Her two bestselling books, "You're Only Young Twice" and "Little Miss Merit Badge" are testimonies to the power, promise and possibilities of living a neotenous life.
Lata Krishnan
CFO at Shah Capital Partners
Lata Krishnan is CFO for Shah Capital Partners.  She was a co-founder and Chief Financial Officer of SMART Modular Technologies, a publicly held company recognized as one of Fortune Magazine's 100 Fastest Growing Public Companies. Lata Krishnan has also held corporate accounting and finance positions at Montgomery Securities, Arthur Andersen & Company LLP, and Hill Vellacott & Company in London, England.  She received a B.S. with honors from the London School of Economics and is a member of the Institute of Chartered Accountants in England and Wales.  Lata Krishnan is also the President of the American India Foundation, a premier foundation with a long-term commitment to accelerating social and economic development in India.  She is also a Board Member of the Commonwealth Club, American India Foundation and the San Jose Repertory Theater, Fellow of the American Leadership Forum and Advisor for the Global Philanthropy Forum.