As a conference focusing on entrepreneurship, TEDxHarkerSchool speakers are a diverse mix of entrepreneurs, focusing on different fields, such as environmental efficiency, philanthropy, and sports.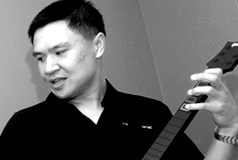 Charles Huang
Co-founder of: RedOctane, publisher of Guitar Hero; Green Throttle Games
Charles Huang co-founded RedOctane, an electronic entertainment company with his brother Kai Huang in 1999. RedOctane is best known for its multi-billion dollar blockbuster Guitar Hero franchise, first released in 2005. Since then, Charles Huang has continued his entrepreneurship with Green Throttle Games, a company aimed to revolutionize mobile gaming. Charles Huang is an alumnus of UC Berkeley with majors in economics and Asian Studies.
Jeff Jordan
General Partner, Andreessen Horowitz; Former President and CEO, OpenTable;
Former President, Paypal
Former VP, eBay
Jeff Jordan is an extremely successful entrepreneur, having led online restaurant reservations company OpenTable through an extremely successful IPO in 2009 and continuing with venture capital successes with viral startup Airbnb. Jordan sits on the board of OpenTable, Zoosk, Pinterest, and Lookout, among many others. In addition to his entrepreneurial successes, Jordan has pledged to donate half his lifetime venture capital income to charity. Jordan has an MBA from Stanford and a BA from Amherst College.
Jeff Rothschild
VP Infrastructure Software, Facebook; Cofounder, Veritas Software;
Partner, Accel Ventures
Jeff Rothschild's entrepreneurial successes largely started with his cofounding of storage-management firm Veritas Software. Prior to its acquisition by Symantec for $13.5 billion, Veritas Software's annual sales topped $1.5 billion. While at Veritas, Rothschild managed everything from engineering and product management to sales and strategy. He has since cofounded gaming company Mpath Interactive and led venture capital campaigns for Accel-funded companies Walmart and Rhapsody Networks. Rothschild has a masters in Computer Science from Vanderbilt University.
Salim Ali
Previous Global VP, Marketing at SAP; Cofounder and CEO at LoYakk
Salim Ali has recently co-founded social startup LoYakk, a mobile communications platform enabling real-time sharing of experiences. While at SAP, one of the world's largest software companies, Salim incubated multiple new businesses including SAP Enterprise AppStore and SAP Solution Extensions. He has also held senior positions at Symantec/Veritas, Openvision, FusionOne, and DoDots. Salim Ali has a MBA from The Kellogg School at Northwestern University and a graduate degree in Computer Science from Louisiana State University.
Priyanka Jain
Founder and President of iCAREweCARE
Priyanka Jain started student-run social-media nonprofit iCAREweCARE as a teenager in high school. She serves as an ambassador to the Singularity University Graduate Studies Program, which connects graduate students and business leaders to innovate with cutting-edge technologies. The Association of Fundraising Professionals named Priyanka the "Youth Philanthropist of 2012" in addition to being selected as one of the "Top 100 Women Entrepreneurs" by Smart Girls' Way.